Make-up, decent-looking cheek pictures (click to see what i mean), my cat, and stained glass from the church in alke worth that blew away during hurricane wilma.

Warning: Picture Heavy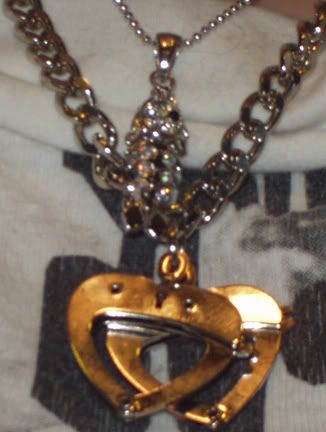 heart-shaped handcuffs! awww..and my blingin' fish skeleton, but its hard to see..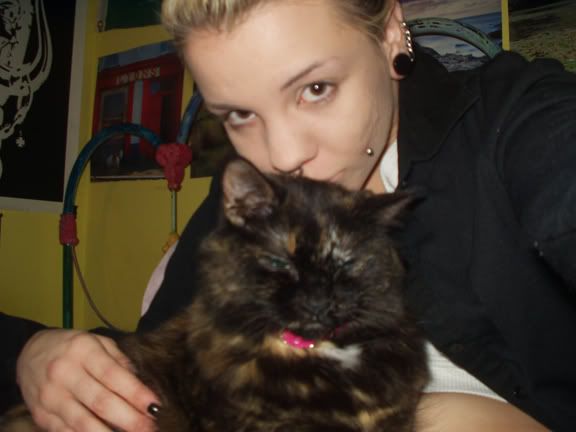 make-upless and hiding behind my cat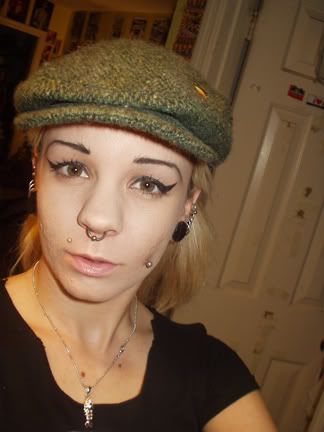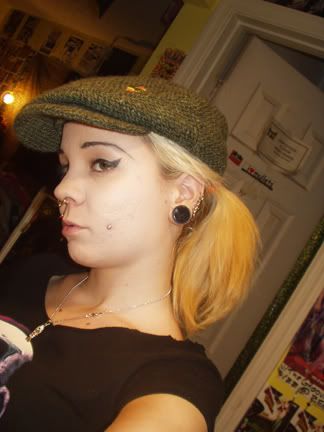 just some eyeliner, but i'm rockin a hat and pigtails. this is very rare.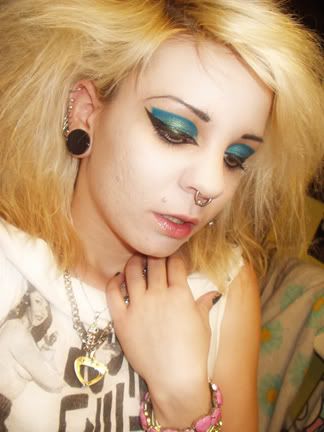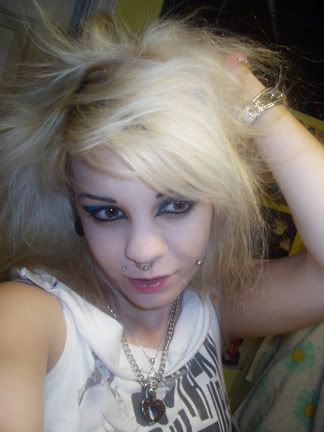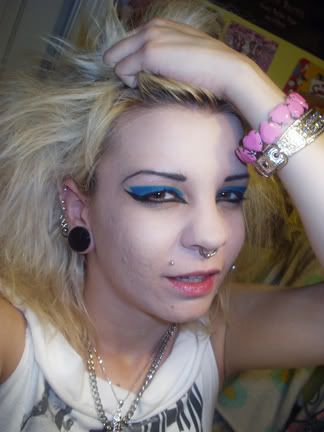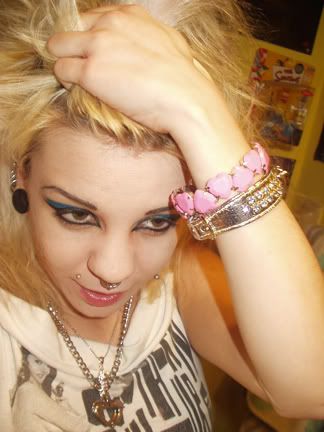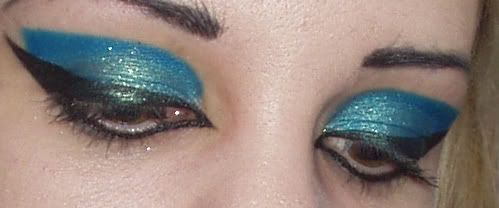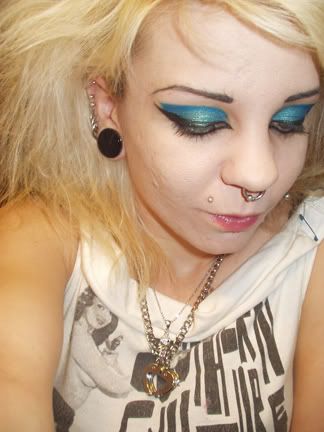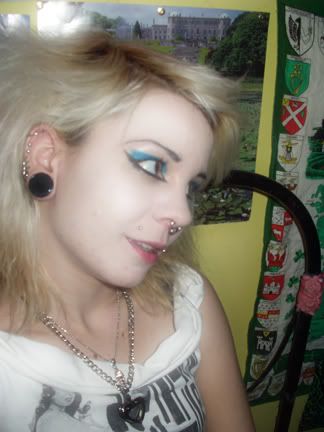 i liked these. what can i say?
its mac's electric eel, then i put a kinda dark blue shimmer powder by natura over the blue from a pallette from the icing that had sparkly blue, pink and green in it.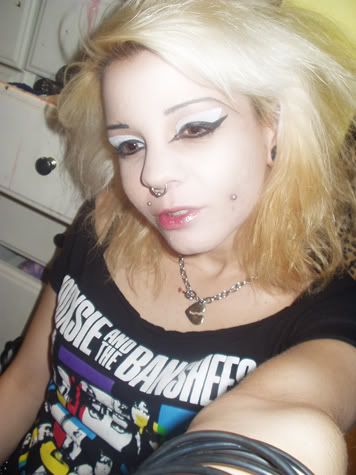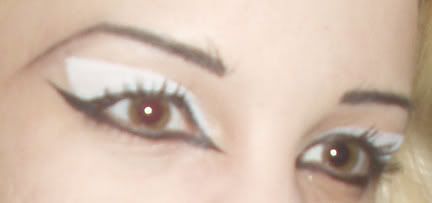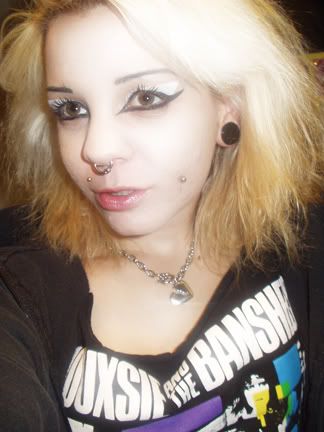 the white is from the wet n wild fantasy makers that they do during halloween. it came with a black shadow, too, but i got it two years ago. i didn't see it this year :/
oh yeah, i liked these, too.